Celebrating Women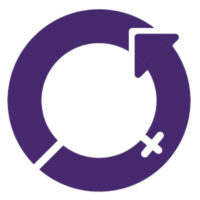 It is truly an honor to be posting today, of all days, on International Women's Day – by definition, "a global day celebrating the social, economic, cultural and political achievements of women and also a day that marks a call to action for accelerating women's equality."
How far women have come over the last several hundred years, though let's talk about a bit more recent….
2021- Our 49th and current vice president of the United States, Kamala Harris is elected. She is the first female vice president and the highest-ranking female official in U.S. history, as well as the first African American and first Asian American vice president. And not to forget her rise to junior Senator in California in 2017.
2022- The U.S. Women's National Soccer team receives a settlement for back pay and guarantee of equal pay to the male athletes, for doing the same job.
I reflect on what women have truly made an impact on over the last year, and the names will never fit within this post. I think about the pivot women have made through the last year, many leaving the work force, the primary reasoning being caregiving challenges such as child care and schooling. (Since February 2020, women in the United States have lost more than 5.4 million net jobs). Interesting that in 2020 the transition back to "traditional gender roles" made a comeback.
To all of my lady bosses, rock star moms, and those who are doing it all- today is your day. THANK YOU, the extent of multi-tasking you do every day is an inspiration, and I am so proud to have so many of you as a part of my "life team." Continue to take care of yourself while taking care of everyone else, you deserve it, and have earned it. Our achievements are many, and we continue to move forward to accomplish so much more!
"There is no limit to what we, as women, can accomplish." ~ Michelle Obama
-Jen Pendleton, WHCM Chairwoman