WHCM is an all-volunteer organization dedicated to the advancement of women in healthcare careers.
Meet your WHCM team! We are a dynamic group coming from diverse backgrounds and industries, and yet we can all agree on a few basic ideals. Women are awesome. Through networking and education, women can flourish. And by engaging and empowering professional women economically, we can activate a community of current and future leaders who have the power to change the world. We hope you'll join us on this exhilarating journey.
Jen Pendletonchairwoman
Healthcare Administrator, specializing in operational and strategic management in the inpatient and outpatient practice setting.
"It is my utmost pleasure to lead Women in Healthcare Management, and getting the best collection of information to provide our members with the experience that they desire within this group".
Vacantco-chairwoman
XXXXX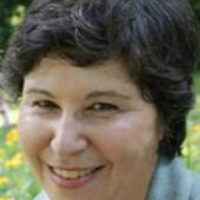 Linda Greentreasurer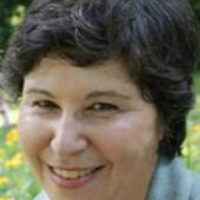 Linda Green is an independent health care consultant based in Newton, Massachusetts. Linda's current projects include supporting a state level policy health care reform policy process; development of managed care procurements; and increasing use of all payer claims data sets. Linda was previously the Director of Health Data at the Massachusetts Division of Health Care Finance and Policy and the Director of Managed Care Reimbursement for the MassHealth program.
Linda holds a master's degree in public administration from New York University.
Rachel Renauxpast chairwoman/
webmaster
Rachel is the Web Content Manger at MGH Institute of Health Professions, a graduate school focused exclusively on the health professions, and the only degree-granting affiliate of Mass General Brigham. Formerly, she was Media and Public Relations Supervisor at Signature Healthcare – which includes Brockton Hospital as well as Signature Medical Group – 150 physicians and other direct care providers and 2,000 employees operating from eleven locations in Southeastern Massachusetts. In her role, Rachel manages the school's web content and page builds.
Rachel holds a Bachelor's degree in Communications from Boston University and a Master's Degree in Healthcare Administration from Suffolk University.
WHCM's success as an all-volunteer professional organization is attributable to high levels of member engagement. Serving on a committee is a great way for members to gain leadership experience and develop new skills.
Steering Committee Members
Vacantevents chair
Vacantfall forum
committee lead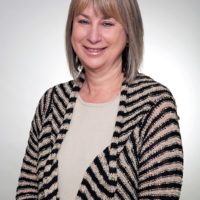 Kathy Keoughspring forum
committee lead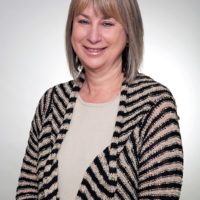 Kathy Keough is Director of Government Relations for Atrius Health, where she is responsible for state and federal legislative and regulatory issues. Ms. Keough has over 30 years of experience in the health care industry, specifically in the areas of health care policy and related regulatory issues. She has held a variety of public policy positions in the private sector as well as the public sector, having worked at the Massachusetts Department of Public Health where she held a variety of policy positions. Ms. Keough serves as a member of the American Medical Group Association (AMGA) Government Affairs Leadership Council, the Public Policy Council for the Visiting Nurse Association of America (VNAA) as well as the Massachusetts Women's Political Caucus Political Action Committee.
Ms. Keough was awarded the Outstanding Public Policy Advocate of the Year by the Visiting Nurse Association of American during its annual meeting in New Orleans in March of 2015 and previously was the recipient of the "Pharmacist of the Year Award" by Massachusetts Pharmacists Association for her work in passing historic legislation affecting the practice of pharmacy in the state, the first non-pharmacist to receive this prestigious award. A graduate of Suffolk University, where she received a Bachelor's Degree in Journalism, Ms. Keough received her Master's Degree from the McCormick Institute of Public Policy from the University of Massachusetts in Boston. Ms. Keough is also involved with a number of charitable organizations in the state and is a board member of the Massachusetts Women's Political Caucus Political Action Committee.
Megan O'Hallorannetworking
events committee
Vacant networking events
committee
Celene Wong is the Project Manager for the Center for Patients and Families at Brigham and Women's Hospital. In her role, she supports the Executive Director for the Center for Patients and Families, creating and implementing service line and departmental patient and family advisory councils and patient engagement in research. She organizes and sustains the patient family advisory councils by working with the chair and/or co-chair: of each advisory council preparing the council meetings, providing guidance to the councils, and their advisors on the projects they are working on. Celene is deeply committed to patient family-centered care and believes in bringing the patient's and families' "lived experience" to promote communication and patient and family engagement among hospital staff and researchers.
Celene graduated from Simmons College with a Masters in Health Care Administration. In her free time she enjoys traveling, baking and exercising. She recently welcomed her first child this past Summer. Celene is interested in the networking events committee as it will allow her the chance to meet new people and learn more about potential healthcare opportunities.
Vacantnetworking events
committee
Sheryl has worked on practice set-up, has managed practices, and has helped existing practices implement new processes and improve existing ones to enable them to adapt to our constantly changing and challenging health care environment while continuing to provide quality patient care.
She has also worked in insurance administration, publishing, and as a real estate broker. Sheryl is a Boston native and a graduate of the Ross School of Business Administration at the University of Michigan from which she earned an MBA.
She is a member of Toastmasters and current president of her club. She enjoys singing in a chorus, reading and watching movies, and yoga.
Jen Pendletonmembership satisfaction
committee
Healthcare Administrator with financial, operational and practice management experience working within the health care industry. Experience in workflow development, proficiencies in leadership and communication.
"I enjoy being in charge of the membership satisfaction portion of WHCM for several reasons, primarily understanding
what our members are looking for in their positions within healthcare leadership"
My role as Chapter President for the National Association of Professional Women includes responsibility for event coordination, coaching and mentorship for women at all stages of their careers.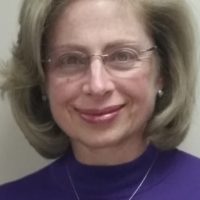 Rita Cramerjobs
committee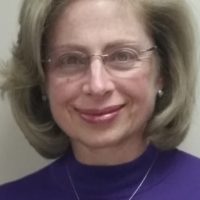 Rita Cramer's career-long interest in healthcare has led her down many roads. She is currently a Senior Project Manager at Fresenius, where she works on applications that both improve quality measurements for kidney dialysis patients, and also enable clinicians to spend more time with patients. In the past, she has focused on HIE/ACO/Integrated Care, health care benefits and health care finance as a project manager, consultant, and banker.