WHCM is an all-volunteer organization dedicated to the advancement of women in healthcare careers.
Meet your WHCM team! We are a dynamic group coming from diverse backgrounds and industries, and yet we can all agree on a few basic ideals. Women are awesome. Through networking and education, women can flourish. And by engaging and empowering professional women economically, we can activate a community of current and future leaders who have the power to change the world. We hope you'll join us on this exhilarating journey.
WHCM's success as an all-volunteer professional organization is attributable to high levels of member engagement. Serving on a committee is a great way for members to gain leadership experience and develop new skills.
Steering Committee Members
Megan O'Halloranco-chair
events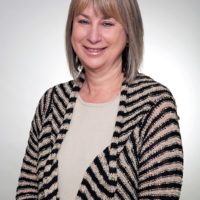 Kathy Keoughspring forum
committee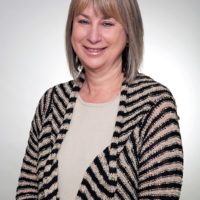 Kathy Keough is Director of Government Relations for Atrius Health, where she is responsible for state and federal legislative and regulatory issues. Ms. Keough has over 30 years of experience in the health care industry, specifically in the areas of health care policy and related regulatory issues. She has held a variety of public policy positions in the private sector as well as the public sector, having worked at the Massachusetts Department of Public Health where she held a variety of policy positions. Ms. Keough serves as a member of the American Medical Group Association (AMGA) Government Affairs Leadership Council, the Public Policy Council for the Visiting Nurse Association of America (VNAA) as well as the Massachusetts Women's Political Caucus Political Action Committee.
Ms. Keough was awarded the Outstanding Public Policy Advocate of the Year by the Visiting Nurse Association of American during its annual meeting in New Orleans in March of 2015 and previously was the recipient of the "Pharmacist of the Year Award" by Massachusetts Pharmacists Association for her work in passing historic legislation affecting the practice of pharmacy in the state, the first non-pharmacist to receive this prestigious award. A graduate of Suffolk University, where she received a Bachelor's Degree in Journalism, Ms. Keough received her Master's Degree from the McCormick Institute of Public Policy from the University of Massachusetts in Boston. Ms. Keough is also involved with a number of charitable organizations in the state and is a board member of the Massachusetts Women's Political Caucus Political Action Committee.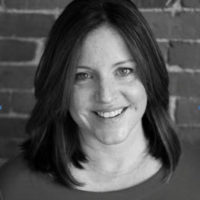 Claudine Swartzspring forum
committee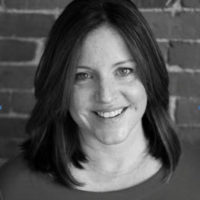 Claudine's journey into the healthcare arena began in California as a consumer facing an all too familiar problem – the inability to access health insurance. Throwing herself into the complicated policy discussion on health reform, she testified for coverage without pre-existing condition limitations. In Washington, DC she continued this focus, developing proposals included in the Affordable Care Act and an expertise in Medicaid and Medicare financing. Post Affordable Care Act passage, Claudine has immersed herself in the intricacies of healthcare operations — helping healthcare leaders define regulatory impacts and develop response strategies.
As founder & principal of Strategic Policy Solutions, LLC., Claudine collaborates with healthcare clients in evaluating market opportunities and creating business development strategies with a keen eye toward the regulatory landscape. Claudine is passionate about helping healthcare innovators tap into the Medicaid and Medicare markets. She holds a Masters in Public Policy from the University of California, Berkeley.
Stephanie Therrienfall forum
committee
Sheryl Selbynetworking events
committee
Sheryl has worked on practice set-up, has managed practices, and has helped existing practices implement new processes and improve existing ones to enable them to adapt to our constantly changing and challenging health care environment while continuing to provide quality patient care.
She has also worked in insurance administration, publishing, and as a real estate broker. Sheryl is a Boston native and a graduate of the Ross School of Business Administration at the University of Michigan from which she earned an MBA.
She is a member of Toastmasters and current president of her club. She enjoys singing in a chorus, reading and watching movies, and yoga.
Celene Wongnetworking events
committee
Celene Wong is the Project Manager for the Center for Patients and Families at Brigham and Women's Hospital. In her role, she supports the Executive Director for the Center for Patients and Families, creating and implementing service line and departmental patient and family advisory councils and patient engagement in research. She organizes and sustains the patient family advisory councils by working with the chair and/or co-chair: of each advisory council preparing the council meetings, providing guidance to the councils, and their advisors on the projects they are working on. Celene is deeply committed to patient family-centered care and believes in bringing the patient's and families' "lived experience" to promote communication and patient and family engagement among hospital staff and researchers.
Celene graduated from Simmons College with a Masters in Health Care Administration. In her free time she enjoys traveling, baking and exercising. She recently welcomed her first child this past Summer. Celene is interested in the networking events committee as it will allow her the chance to meet new people and learn more about potential healthcare opportunities.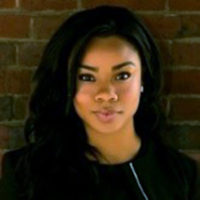 Jocelyn Reaves chair
membership
Jen Pendletonmembership satisfaction
committee
Healthcare Administrator with financial, operational and practice management experience working within the health care industry. Experience in workflow development, proficiencies in leadership and communication.
"I enjoy being in charge of the membership satisfaction portion of WHCM for several reasons, primarily understanding
what our members are looking for in their positions within healthcare leadership"
My role as Chapter President for the National Association of Professional Women includes responsibility for event coordination, coaching and mentorship for women at all stages of their careers.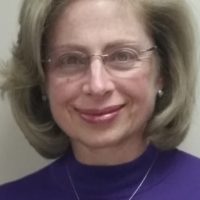 Rita Cramerjobs
committee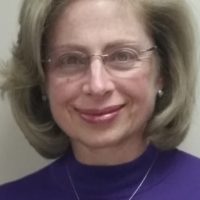 Rita Cramer's career-long interest in healthcare has led her down many roads. She is currently a Senior Project Manager at Fresenius, where she works on applications that both improve quality measurements for kidney dialysis patients, and also enable clinicians to spend more time with patients. In the past, she has focused on HIE/ACO/Integrated Care, health care benefits and health care finance as a project manager, consultant, and banker.
Tanya Zucconimembership
coordinator
Tanya Zucconi brings 20+ years healthcare experience from the provider, vendor, and research views, most recently in the population health space. Prior to her healthcare work, Zucconi spent seven years at Harvard in data management and data archiving, focusing on longitudinal, qualitative research, and CRM.  Her professional interests include integrating strategy, infrastructure and technology along a continuous improvement and change management path, and personally she is an avid Red Sox fan and gardener.  Tanya looks to WHCM to provide networking, an opportunity to identify organizational bench-strength, and an opportunity to learn from and with other women in healthcare management.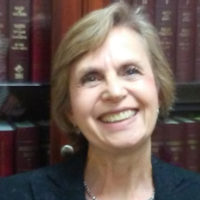 Jayne Whitemembership
coordinator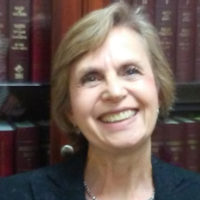 Jayne Deane-White is a product management professional with over 15 years of experience with commercial payers in New York state. Jayne also has experience in driving innovations in health care product delivery as well as in analytic and business development roles. Jayne is particularly interested in gaining experience with MassHealth's new reform agenda – Accountable Care Organizations, and is exploring opportunities with several organizations.
Jayne holds a Bachelor of Arts from Bowdoin College and a Master of Science in Health Policy and Management from the Harvard T.H. Chan School of Public Health. She raised three children and recently became a first-time grandparent. Jayne recently moved back to the Boston area and now lives in Norwell, MA. She is happy to return to her roots and is looking forward to making new connections – particularly through being on the Membership Committee of Women in Health Care Management.