Patient Advocacy: Advocating for Your Own Healthcare Needs
Event Date:

August 18, 2021

Event Time:

12:00PM–1:00PM

Registration Fee:

Free
Navigating the healthcare system can be overwhelming. This discussion about healthcare advocacy will teach you how to take charge of your own healthcare or that of a loved one. Learn how to make more informed decisions, whether facing a recent diagnosis and or hoping to gain a better understanding of the information available through patient portals.
Presented by:
Nancy Feeney, BCPA, Patient Advocacy Associates
Nancy has 25 years of experience working in healthcare. She is a Board-Certified Patient Advocate who partner with patients to help traverse the often-complicated healthcare journey and she encourages clients to reach their personal health goals. She's part of the healthcare team, by a patient's side, advocating for their needs and steering them in a direction that aligns with individual expressed goals.
Nancy knows first-hand what it's like to have a life turned upside down with a healthcare diagnosis; she was diagnosed with Multiple Sclerosis at age 23.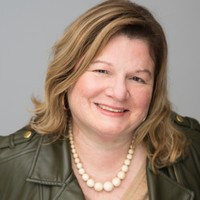 Charlene Neu, MA, MS
Charlene is a Gerontologist, Public Health Communicator and Dementia Education Trainer, focused on helping people age well with joy, possibilities, wellness and care. As a Geriatric Care Manager, she has significant experience creating Emergency Preparedness, Case Management, Scam Prevention and Long-Term Care Plans for Seniors to ensure their safety, security and well-being. Charlene is a passionate healthcare communicator, educating seniors about evidence-based, result oriented fall prevention and chronic disease self-management programs and is adept at forging relationships with consumers, caregivers and health care providers. Charlene brings to the field of Gerontology the advocacy, communication and strategic skills developed during a twenty-year career as a congressional staffer, campaign manager and national legislative grassroots director.
In addition to her work as a Geriatric Care Manager, Charlene works with the Covid-19 Task Force, Partners in Health, as a Community Resource Connection Manager. Active in the community, she is a member of the Boston Medical Reserve Corps, Disability Commissioner for the Town of Milton, Co-Chair of the PFAC Committee at Beth Israel Lahey Health, serving as a Long-Term Care Ombudsman and a Support Group Leader for the Alzheimer's Association, Archdiocese of Boston & the US Pain Foundation.
Charlene holds a Master of Science Gerontology and Aging Services, from The University of Massachusetts; a Master of Arts and Communication from American University; a Bachelor of Arts and Communication from Trinity College and Graduate Certificates in Pain Policy, Management, Education and Research from Tufts Medical School and an Alzheimer's Disease Public Policy Overview, from the McCormick School of Public Policy.