WHCM Fall Forum 2019: Proactively Manage Your Career Development: Make Every Connection Count
Event Date:

November 18, 2019

Event Time:

5:00pm–8:00pm

Registration Fee:

Members $10
Student Members $5
Non-Members $25 (if you decide to join after the event, we will apply the $15 difference to your membership)
Join us for a buffet dinner, an educational presentation and a chance to network.
Our presentation, with an opportunity for audience questions, will be given by two women in different arenas of healthcare, offering tips and info on how to make your connections count and advance your career.

They'll discuss:
-Connections and Communication: Branding/Online Portfolio and Linked In
-Salary Negotiation
Vanessa Aller, Education Training Specialist, Harvard Medical School
Mrs. Aller is an instructional designer (fluent in English, Spanish and Portuguese) with over 10 years of experience in helping organizations with the planning, design, development, and delivery of training and educational assets. Vanessa has a master's degree in adult education from UMass-Boston where her studies focused on the incorporation of adult learning techniques in the instructional design of employee training programs. You can learn more about her work through her online portfolio at: vanessaaller.com
Vanessa supports animal welfare and she loves to travel. She is also a member of Historic New England and enjoys being a perpetual tourist in Boston
Busayo Ola Ajayi, MS, SCP, SPHR, Director, Diversity, Inclusion and Workforce Development (BMC)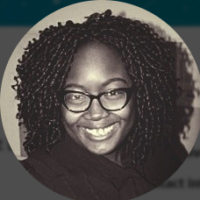 Ms. Ajayi is a Human Resource professional with over 10 years experience. She oversees the design and implementation of workforce development, diversity and inclusion initiatives at Boston Medical Center ensuring their programs and practices align with the overall mission, vision and values of BMC. She also partners with her colleagues across the business to ensure talent development strategies establish diversity and inclusion in the employee population. She has a Master's Degree in Human Resource Development from Villanova University and is certified by HRCI and SHRM. She has worked in higher education, insurance, healthcare, manufacturing and vision.
.