WHCM Fall Leadership Forum 2015
Event Date:

September 30, 2015

Event Time:

6:00PM–8:00PM

Location:

Harvard Pilgrim Health Care
93 Worcester Street
Wellesley, MA 02481
MAP

Registration Fee:

Member $10
Non Member $25 (can apply toward $50 membership fee)
Keynote speaker Sandra L. Fenwick, President and Chief Executive Officer of Boston Children's Hospital will speak on career path and tips for women emerging leaders.
Join us for what's sure to be another successful annual fall forum! There will be a full dinner and a chance for Q&A and to network with other women in the healthcare field.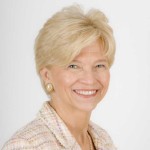 As President and Chief Executive Officer of Boston Children's Hospital, Sandra L. Fenwick leads the nation's foremost independent pediatric hospital and the world's leading center of pediatric medical and health research. Ms. Fenwick has been a driving force to improve the effectiveness and efficacy of the care provided at Boston Children's while at the same time reducing the costs of care. Through a combination of hospital affiliations, outpatient specialty care centers, community health centers and regional partnerships, she has helped create a children's health network providing high quality pediatric care in local settings. During her tenure, Boston Children's has also expanded its commitment to and investment in prevention efforts focused on asthma, obesity, mental health and violence.
Ms. Fenwick joined Boston Children's in June of 1999 as senior vice president for Business Development, Strategy and Ambulatory Care Operations. In November of 1999, she was appointed Chief Operating Officer, was named President in October 2008 and was appointed President and Chief Executive Officer in October 2013. Boston Children's is a 397-bed Harvard teaching hospital with over $1.9 billion of revenues including $325M of research funding. Boston Children's has 1,600 physicians and dentists, trains over 1,000 residents and fellows annually and has a total employee base of 9,000 employees.
She currently serves on the Board of Directors of Risk Management Foundation/CRICO, Ltd., Wyss Institute, Children's Hospitals Solutions for Patient Safety, Greater Boston Chamber of Commerce, A Better City, MASCO, Inc, Jobs for Massachusetts, Inc. and Boston Children's. She is also a member of the Massachusetts Women's Forum and Women Corporate Directors/Boston.
Prior to her arrival at Boston Children's, Ms. Fenwick served as senior vice president of System Development for CareGroup, Inc. From 1976 to 1996, she served in a number of roles at the Beth Israel Hospital including vice president and deputy director, vice president of Clinical Services Planning and Development, and vice president of Network Development for Beth Israel HealthCare.
She holds a Bachelor's degree from Simmons College with distinction and a Masters in Public Health degree in Health Services Administration from the University of Texas School of Public Health. She has received numerous awards and honorary degrees for her contribution to healthcare.