WHCM is an all-volunteer organization dedicated to the advancement of women in healthcare careers.
Meet your WHCM team! We are a dynamic group coming from diverse backgrounds and industries, and yet we can all agree on a few basic ideals. Women are awesome. Through networking and education, women can flourish. And by engaging and empowering professional women economically, we can activate a community of current and future leaders who have the power to change the world. We hope you'll join us on this exhilarating journey.
Officers
WHCM's success as an all-volunteer professional organization is attributable to high levels of member engagement. Serving on a committee is a great way for members to gain leadership experience and develop new skills.
Steering Committee Members
Megan O'Halloranco-chair
events
Kathy Keoughspring forum
committee
Kathy Keough is Director of Government Relations for Atrius Health, where she is responsible for state and federal legislative and regulatory issues. Ms. Keough has over 30 years of experience in the health care industry, specifically in the areas of health care policy and related regulatory issues. She has held a variety of public policy positions in the private sector as well as the public sector, having worked at the Massachusetts Department of Public Health where she held a variety of policy positions. Ms. Keough serves as a member of the American Medical Group Association (AMGA) Government Affairs Leadership Council, the Public Policy Council for the Visiting Nurse Association of America (VNAA) as well as the Massachusetts Women's Political Caucus Political Action Committee.
Ms. Keough was awarded the Outstanding Public Policy Advocate of the Year by the Visiting Nurse Association of American during its annual meeting in New Orleans in March of 2015 and previously was the recipient of the "Pharmacist of the Year Award" by Massachusetts Pharmacists Association for her work in passing historic legislation affecting the practice of pharmacy in the state, the first non-pharmacist to receive this prestigious award. A graduate of Suffolk University, where she received a Bachelor's Degree in Journalism, Ms. Keough received her Master's Degree from the McCormick Institute of Public Policy from the University of Massachusetts in Boston. Ms. Keough is also involved with a number of charitable organizations in the state and is a board member of the Massachusetts Women's Political Caucus Political Action Committee.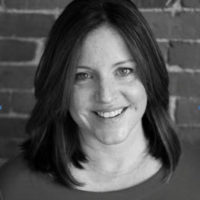 Claudine Swartzspring forum
committee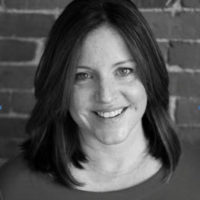 Claudine's journey into the healthcare arena began in California as a consumer facing an all too familiar problem – the inability to access health insurance. Throwing herself into the complicated policy discussion on health reform, she testified for coverage without pre-existing condition limitations. In Washington, DC she continued this focus, developing proposals included in the Affordable Care Act and an expertise in Medicaid and Medicare financing. Post Affordable Care Act passage, Claudine has immersed herself in the intricacies of healthcare operations — helping healthcare leaders define regulatory impacts and develop response strategies.
As founder & principal of Strategic Policy Solutions, LLC., Claudine collaborates with healthcare clients in evaluating market opportunities and creating business development strategies with a keen eye toward the regulatory landscape. Claudine is passionate about helping healthcare innovators tap into the Medicaid and Medicare markets. She holds a Masters in Public Policy from the University of California, Berkeley.
Kimberly Smallchair
membership
Kimberly is a personal financial planner who is dedicated to helping people establish a solid financial foundation, minimize risk, and position themselves for prosperity. Compassionate and caring, she enjoys helping people work through their financial questions, solve problems and contribute to their financial success.
Through Klarity Financial™, Kimberly has been able to combine her leadership and financial planning skills to help other women develop into better leaders, achieve financial success and become more successful in their own right, no matter how they define success.
With over 20 years of experience, Kimberly has a deep technical knowledge of comprehensive financial planning and how to apply various strategies to help clients achieve their goals. The common thread throughout her life has been developing strong, working relationships with people. Starting at an early age, she was exposed to hard work and ethics as the child of a military father and a mother who was an executive of an international construction company. Constantly moving and meeting new people became the norm, and she developed a genuine interest in understanding other people's needs,
adapting to new situations, and being part of a community where listening and caring were at the forefront. She is an avid golfer and Crossfit enthusiast.
Jen Pendletonmembership satisfaction
committee
Healthcare Administrator with financial, operational and practice management experience working within the health care industry. Experience in workflow development, proficiencies in leadership and communication.
"I enjoy being in charge of the membership satisfaction portion of WHCM for several reasons, primarily understanding
what our members are looking for in their positions within healthcare leadership"
My role as Chapter President for the National Association of Professional Women includes responsibility for event coordination, coaching and mentorship for women at all stages of their careers.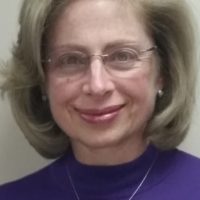 Rita Cramerjobs
committee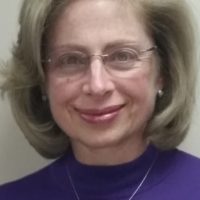 Rita Cramer's career-long interest in healthcare has led her down many roads. She is currently a Senior Project Manager at Fresenius, where she works on applications that both improve quality measurements for kidney dialysis patients, and also enable clinicians to spend more time with patients. In the past, she has focused on HIE/ACO/Integrated Care, health care benefits and health care finance as a project manager, consultant, and banker.